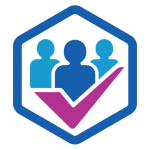 Website Exalt Recruitment Limited.
Electronic / Software Design Engineer (Tuam).
This is a full-time permanent role based in Tuam, Co. Galway. The successful incumbent with a strong software background, will be part of a multi-discipline mechanical, electronic and control engineering team, responsible for: Innovation & Product development, Technical Procurement and Product Manufacturing.
Job Specification:
Use Software development expertise and experience to incorporate smart programmes into new and existing hardware products.
Utilise software and electronic expertise in new product development including detailed design, procurement, manufacturing & quality.
Ensure best practices for the management and control of BOMs, product specifications and technical documentation.
Source and develop strategic relationships with international and domestic suppliers, conduct regular audits and manage the relationships to ensure that supply chain materials arrive ready for production.
Ideal Candidate.
Honours engineering graduate preferably with a combination of software and electronic engineering and control systems (Mechatronics).
Competent user of C++, Software Engineering with Tests, Applied Linux, Embedded Systems (AVR developer board) and Circuit design and schematics.
Minimum 2+ years proven experience in an ISO compliant, software environment.
Practical experience in PCB board design and test and software development.
Strong business acumen with your decision making when supporting colleagues, customers, and suppliers.
innovative and hungry for advancement, open to learning and confident you will raise standards and performance.
Salary.
Very competitive Salary & Benefits Packages, continuous training, and opportunity to advance.
€45k to €55k .  But will depend on experience.