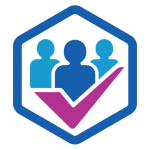 Website Exalt Recruitment
Senior Accountant  (Gort)
This is a fulltime permanent role. 39 hours per week reporting to the Finance Controller. Successful incumbent will be responsible for completing the month-end accounts and year end statutory accounts. This involves overseeing all the sub-functions of Accounts Payable, Accounts Receivable, Banking & Payroll. It also involves the supervision of AP, AR & Payroll staff.
Responsibilities.
Daily bank reconciliations & daily mass journal postings.
Daily review of T&A anomalies for AP and AR personnel.
Oversee the both the AP and AR processes and assist direct reports where needed. Continually seek ways of improving the overall processes.
Complete all supplier payments via banking online including ad hoc pro forma payments.
Oversee the weekly payroll process and approval and payment of same. Record weekly payroll journals.
Complete the monthly payroll process in conjunction with the external payroll company.
Review and process all employee expense claims.
Review, circulate and process monthly company credit card statements.
Prepare reconciliations and lead schedules for all balance sheet accounts, and carry out a detailed review of the P&L as part of the month end process.
Issue accurate and timely monthly management accounts & executive summary to the FC, MD and parent company in the US. Review management accounts with the FC and MD and investigate any queries arising as a result.
Compile Finance KPI's and Metrics on a monthly basis e.g. DSO, DPO, Inventory Turns
Complete and submit VAT returns on ROS.
Review and submit VIES & Intrastat returns on ROS.
Complete and submit monthly and quarterly CSO reports.
Update and verify the Fixed Asset Registers for additions and ensure correct depreciation rates and useful economic lives are applied.
Update the ERP system for Finance related key information e.g. accounting periods, currency rates etc.
Support the annual Budget Process.
Support the R&D Tax Credit Calculations.
Support the development of annual costing rates.
Support the Annual Stock Check and Cycle Counts if required.
Qualifications and Experience.
A recognised Accountancy Qualification is a pre-requisite e.g. ACA, ACCA , CPA or CIMA
Minimum of 5 years of Accounting experience required
Ability to work in a team and communicate effectively.
Must be highly analytical and effectively able to troubleshoot and prioritize needs, requirements and other issues.
Proficient knowledge and skills in ERP applications
Excellent computer skills, including the development of complex modelling
Background and knowledge of lean production methods is an advantage
Rational thinker: good business judgment even under stressful engagements.
Ability to interface with customers, suppliers and employees, problem solve and drive solutions to meet their requirements and targets.
Must possess excellent verbal & written communication skills, as well as presentation, organizational and management skills.
Salary.
€55k – €65K plus benefits.