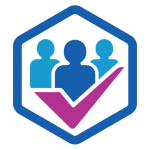 Website Exalt Recruitment
QC  Co-Ordinator (Athlone)
This position reports to the Q.A. Manager and will involve working across the organisation with company colleagues nationally and internationally. The successful incumbent will assist in the overall Management of the Food Safety & Quality Management System on Site to ensure strict compliance with legal obligations and customer requirements. This is a full-time permanent position.
Responsibilities:
Participate in HACCP Team and assist with all site HACCP, pre-requisite quality programs, and all Quality/Food Safety related programmes to meet regulatory and food safety requirements.
Conduct on floor HACCP and hygiene compliance audits and verification checks.
Conduct on floor SOP adherence and staff compliance checks.
Review, maintain and control SOP's and HACCP documentation records and procedures.
Report to Q.A. Manager any breakdown in the Food Safety & Quality Management System.
Measure, monitor and ensure adherence to Customer Specification on the factory floor.
Assist with on-site internal audits and work with Customers during audits and visits.
Co-ordination of Monthly Micro Testing Programme.
Ensure compliance with regulatory standards, legislation and liaising with DAFM officials.
The achievement and maintenance of the BRC standard, the Bord Bia MPQAS and retailer and customer standards in terms of an independent third-party factory accreditation.
Assist with regulatory, 3rd party and internal audits.
Daily testing of finished product and generation of Certificates of Analysis.
Ensure the Company Environmental Policy is adhered to.
Be aware of the Health & Safety responsibilities as per all staff.
Qualifications and Skills:
Honours Science degree in Food Science/ Quality Management.
Minimum of 3 years Q.C. experience in a food manufacturing environment.
Expert knowledge of HACCP, GMP and BRC Food Safety Global Standard.
Energetic self –starter, work under own initiative, assertive and highly motivated.
Attentive to detail coupled with strong problem solving ability and computer skills..
Quality risk-based thinking and sound decision-making ability.
Ability to provide guidance and motivation to others.
Salary:
€28,000 – 32,000