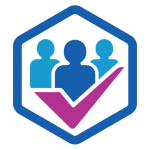 Website Exalt Recruitment
Mechanical Maintenance Fitter / Team Leader (Athlone).
This is a full time and permanent role offering continuous professional development, reporting to the Production Manager. The successful incumbent will be responsible for providing front line support for all equipment.
Plant and machinery purchase, installation, moving, maintenance, repairs of broken or worn parts and servicing of all production machinery.
Also, planning and coordinating maintenance activity to ensure that a suitable level of quality and workmanship is maintained by all contractors, maintenance staff or contractors managed on site.
The Role:
Co-ordinate and prioritise the work activities in collaboration with the Production Manager with emphasis on health and safety and quality operational efficiency.
Ensure routine and timely feedback to internal customers on the status of each process critical job particularly if the work may impact product throughput or quality.
Contribute mechanical expertise in all areas of this business as required.
Carry out effective planned maintenance and efficient reactive maintenance.
Troubleshoots equipment stoppages and react accordingly.
Develop and ensure effective implementation of the preventative maintenance plan.
Repair, removal, replacement and overhauling of components and systems.
Ensure statutory inspections are carried out and all issues are addressed in a timely manner.
Liaise with Service Contract vendors and ensure all visiting contractors carry out services to acceptable standards.
Lead and support structured continuous improvement and Lean Manufacturing initiatives.
Ensure machine histories and other maintenance records are updated as work is undertaken.
Ensure critical spares are maintained where necessary.
Communicates with production and other various customers as needed.
Coach and develop direct reports through regular one to ones and formal Performance review process.
Set clear standards, objectives and expectations for each direct report and hold them accountable for delivery.
To identify and report with immediate effect any statutory or critical plant failures that will give rise to a health & safety risk to employees, contractors, or visitors to the Plant.
Ensure that Permit to Work is consistently utilised for all work deemed hazardous e.g. hot work, breaking into lines, out Contractor inductions.
Contribute to the Lean Manufacturing principles within the organisation.
Ideal Candidate.
FETAC Level 6 accreditation or equivalent including but not limited to Solas (FÁS) apprenticeship, City & Guilds apprenticeship or higher.
10 + years practical hands-on experience in a relevant industrial setting.
5 + years team leader/management experience.
Ideally a green or black belt Lean Manufacturing qualification.
Demonstrated ability to work under
Computer literate with MS Office skills.
Ability to negotiate and deal with external contractors.
Experience, servicing CNC equipment would be an advantage.
MEWP & Forklift would be an advantage.
Concern for quality and safe working practices.
Lathe and welding skills.
Ability to read drawings, and motivated to follow written work instruction/procedures and undertake checks.
Excellent written and verbal communication skills and good numerical ability.
Ability to analyse, make effective decisions and solve problems.
Willingness to travel to inspect potential new equipment, to assist at other company. sites if necessary and to benchmark other businesses on occasion.
A good understanding of electronics.
Salary.
Salary will be very competitive and will match responsibilities.
It will depend on experience and will be discussed at interview.
Budget in the region of €45k to €55k for the right candidate.