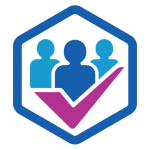 Website Exalt Recruitment
   Manufacturing Team Leader (Galway) Evening Shift (16:00 – 24:00).
Looking to recruit a progressive, strong and enthusiastic leader with excellent people skills and a solid track record of achievement in manufacturing. The successful candidate will be responsible for providing team guidance, oversight and direction for the manufacturing process to meet the goals of a very busy Manufacturing Department. This is a full time permanent position.
Responsibilities
Drive's the team's performance through effective communication and engagement so that every individual understands their contribution.
Lead the Manufacturing Department to ensure that all needs are met for manufacturing and sub-assembly processes and that resources are in place to meet all targets.
Manage all supporting aspects of the manufacturing process to ensure targets are achieved.
To monitor and maintain production KPI's showing actual line performance against standard, for line throughput; yield, and schedule adherence.
Implement and manage all company change initiatives efficiently and effectively.
To account for variances with accurate reporting of downtime and defect analysis.
Create a positive and safe working environment and ensure compliance with all policies and procedures.
Co-ordinate effective training and maximise production line skill base.
Requirements
Diploma and Degree in Mechanical Engineering or operations equivalent and a minimum of 3 years in a supervisory or people management capacity in a high-volume manufacturing environment.
Demonstrate product and assembly experience and knowledge in a quality regulated manufacturing environment.
Excellent time management and organisation skills.
Ability to interpret data to make sound decisions.
Excellent communication and problem-solving skills
Excellent administration and computer skills preferably spreadsheets, word processing, database, and other applicable software programs.
Benefits and Rewards
Competitive salary and holidays
Job Type: Full-time Permanent.
Salary:  €33K to €37K depending on experience.