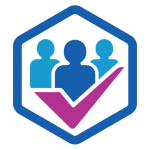 Website Exalt Recruitment
            Graduate / Associate Manufacturing Engineer (Gort  Co. Galway.)
The successful incumbent will provide Engineering support for production activities in our Gort facility and will report to the Manufacturing Engineering.
Position Summary:
Develop innovative solutions to complex engineering and manufacturing production problems.
Design and develop tools and equipment, applying knowledge of product design, fabrication, assembly, tooling and materials, and soliciting helpful observations from the operators/production technicians.
Machine, Tooling and Process Validation (IQOQPQ).
Plans and help manage execution of project activities within a cross functional team.
Improves manufacturing efficiency by analyzing and planning work flow, space requirements, and equipment layout.
Prepares documentation for new and existing processes. Develop Manufacturing Work Instructions, Process Flow Diagrams, PFMEA's and Standard Operating Procedures.
Performs all duties and directs others, creating a safe working environment for our employees and our communities.
Qualifications & experience:
Recent B.Eng. degree in Mechanical, Industrial, Manufacturing Engineering, or a related field of engineering.
Experience in analyzing process capabilities, helping develop and implementing product development plans and process improvement plans.
1+ year related experience in a high-volume assembly background involving: Machining, Welding, and Automation.
Good project management skills in successfully executing engineering objectives and projects.
Excellent communicator: verbal, written and presentation skills.
A good working knowledge of ISO 9001/ IATF 16949 standards an advantage.
Ability to use Microsoft Office Suite (Excel, Project, Word, PowerPoint)
Proficient in Creo Parametric 3D modelling or similar 3D modelling software.
Proficient in 2D AutoCAD also desirable.
SALARY
Very competitive.  (€25,000 to €35,000 depending on experience.)