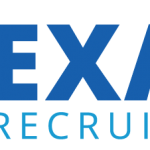 Website Exalt Recruitment
RESPONSIBILITIES:
Capable of performing failure mode confirmation on defective products.
Capable of disassemblimg, replacing components, repairing configuration and re-assembling products in accordance with process documentation and manufacturing procedures.
Identify root cause of problems, provide written summaries of findings.
Lift servers in and out of testing racks consistently.
Determine work schedule to meet product delivery requirements.
Diagnose WIP failures; communicate effectively with our supplier support to obtain replacement components.
Complete repairs and follow standard manufacturing documentation once repaired.
Must be familiar with Operating Systems (Windows, Linux), Firmware maintenance, BIOS configuration etc.
Assure products are at the latest revision and are configured to the process sheet requirement.
Work with manufacturing engineering, providing improvement feedback and assist with resolution of issues in the manufacturing process.
Follow good E.S.D. practices and maintain a clean and organized work area.
EXPERIENCE:
Certificate or Diploma in Electronic Engineering.
Minimum of 3 to 4 years experience working in an Electronic Technician role.
Ability to define technical problems, collect data, establish facts and draw valid technical conclusions.
Be familiar with operating systems and firmware used in products to help diagnose problems.
General knowledge of manufacturing systems.
Strong in system knowledge of Windows, Linux etc.
Proficiency in Microsoft Office, Excel and general computer skills required.
SALARY
Very competitive salary and package will depend on experience.