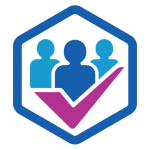 Website Exalt Recruitment
 Automotive Electrician (Galway)
Manufacturer and outfitter of specialist fire appliances and emergency vehicles to public bodies and the emergency services, requires an experienced Auto-electrician. This is a fulltime permanent role. 39 hours per week.
Requirements
Automotive Electrician trade certificate, diploma, degree or a combination of knowledge and specialised experience.
Minimum of 3 years relevant experience
Knowledge of fundamentals of 12 and 24 v electrical wiring.
Able to diagnose by scanner and repair all electrical malfunctions.
Familiar with automotive or commercial vehicle networks, such as CAN, SAE J1939 and LIN preferred.
Knowledge of batteries, electric motors and power electronics for vehicles and vehicle sensors.
Clear understanding and ability to read electrical wiring diagrams.
Excellent knowledge of mechanical, electrical, and electronic components of vehicles
Ability to install electrical systems and equipment.
Attention to detail and good communication skills.
Ability to work as part of a team.
Current driving licence.
Responsibilities
The role will involve the installation of vehicle electronics in new and existing HGV's, ATV's, light trucks and vans.
Installing wiring looms, ECU boards, audio visual devices, inverters, USB sockets, connection of interior lighting, electric doors, pumps, ladders, emergency lighting, cutting equipment, immobilizer, cameras, CCTV, alarm systems and parking sensors.
The operation of diagnostics equipment and installation of specific electrical programs on the vehicles ECU through the vehicles PSM or similar logic controller.
Conduct auto electrical scheduled maintenance, fault finding and diagnostics on vehicles as required.
Be able to work effectively individually and as a team player.
Ensure all activities undertaken are carried out in accordance with company safety policy and procedures.
An eye for detail and ability to work with precision and efficiency.
Salary.
Very competitive salary on offer – will be discussed at interview.
Significant ongoing training and professional development.