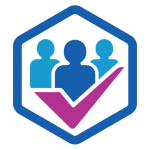 Website Exalt Recruitment
                             Planner/Buyer   Galway.
Reporting to the Purchasing Manager, the successful incumbent will be responsible for procuring raw materials, components, equipment, tooling, supplies and services, to ensure a 100% customer service level, while achieving the targeted Quality & Cost objectives.
Role & Responsibilities of the Planner/Buyer
In conjunction with the Planning Department, schedule and maintain daily/weekly/monthly production planning activities in the execution of the Master Production Schedule to ensure that customer requirements are met.
Assist in the implementation of sourcing & commodity strategies for all goods and/or services to achieve improvements in all areas of Quality, Cost and Service.
Monitoring daily production output and coordinating any schedule variances.
Participates in Morning Markets and Production meetings.
Lead the planning function in the Operations Planning process of the S&OP.
Develop, maintain, analyse and publish KPI's relevant to business unit & department as appropriate.
Complete quarterly EE&O (Excess, Expired & Obsolescence) analysis for defined set of product ownership.
Maintain accurate Syteline master data to ensure 100% system data accuracy.
Implement improvement opportunities within the Materials Management Group & participate in continuous improvement activities across all other internal departments.
Requirement & Order Administration: Establishes and/or reviews requirements, generates, adjusts and expedites purchase orders based on MRP results (or results based on other planning systems). Coordinates with the Planners, Budget Owners & Suppliers to maintain optimal service levels. Interfaces with core functions such as quality, engineering, planning and product development Identify areas of risk and implement mitigating action.
Supplier Management: Responsible for managing the day-to-day supplier relationship.
Quality: Adheres to all applicable (Site, Corporate or Regulatory) requirements; Reviews and approves all change requests; Maintains accurate Master Data, AVL, Info record, Source List, etc.
Lean, Cost & Other: Perform other tasks as needed in support of achieving the highest level of quality, customer satisfaction and TCO (Total Cost of Ownership). Assist in the in the preparation and execution of the annual materials budget.
Maintain production consumable stock levels and source suppliers, including adequate stocking and use of manufacturing tools and supplies
Apply knowledge and skills of processes to facilitate learning and growth among fellow Operator/Associates.
Education & Experience:
Minimum of a Level 8 degree in a relevant discipline / APICS CPIM certification is a plus
Minimum 3 years of experience working in a relevant role.
Super user in within ERP with timely resolution of exception messages on purchasing and Production controls a major Plus
Excellent analytical skills.
Self-starter with the ability to work in a fast-paced dynamic environment.
Capable of independent thinking and problem solving
Capable of taking initiative in recognizing corrective actions
Ability to work with minimal supervision
Excellent organizational & time management skills.