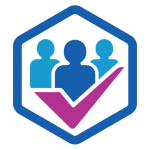 Website Exalt Recruitment
                                                                Design Engineer (Galway)
Full time permanent position. 39 hours per week.
Key Responsibilities:
Completing detailed design drawings as guided by the Senior Design Engineer
Liaise with customers and identify process improvement opportunities which will enhance their competitiveness and improve process yields
Upon identifying these opportunities developing design concepts which can be explored by the interested parties.
Provide the Senior Design Engineer the necessary information to complete a quotation and agreed the project strategy
Once a design concept has been approved and ordered, complete working drawings and liaise with the mechanical, and process equipment supplier to bring the project to a cost effective and profitable conclusion.
Ensure good Project Management methods applied all the way through concept, design, documentation and realisation
Liaise with customers, research bodies and other organisations to develop and implement best practice design protocols, materials evaluations and test procedures
Provide a full range of design support to our engineering, manufacturing and quality departments
Building quality into all aspects of design work and project(s) completion by ensuring compliance to all quality requirements
Ensure a comprehensive design history file is completed and maintained for all work
Support and participate with inter departmental teams to facilitate new product/process improvements
Education/Experience
An engineering degree (preferably mechanical or design) or equivalent.
5+ year's industry experience in a medical product development environment.
Requirements:
Strong Solidworks and Microsoft Office skills required.
Knowledge of DFM (Design For Manufacturing) and Materials properties.
Knowledge of GD&T (Geometric dimensioning and tolerancing)
Salary:   Will depend on experience.     €35k – €45k pa